Note: All the excerpts and/or full articles contained herein are quoted verbatim.
The private Boeing 727 of real estate tycoon Donald Trump arrived from Los Angeles at LaGuardia Airport Tuesday morning, carrying aboard an Orthodox Jewish child with a rare and still undiagnosed breathing illness.
The child, Andrew Ten, age 3, arrived with his parents — accompanied by three nurses who attend to him around the clock — to try to seek medical help in the New York area.
Trump made his plane available for the special trip to New York after the boy's parents, Judy and Harold Ten, called Trump and told him of their plight.
Commercial airlines refused to fly the child because he could not travel without an elaborate life-support system, which includes a portable oxygen tank, a suction machine, a breathing bag and an adrenaline syringe.
"Mr. Trump did not hesitate when we called him up. He said 'yes, I'll send my plane out,'" 29-year-old Harold Ten recalled shortly after he landed here Tuesday morning.
Asked why he thought Trump made his private jet available, Ten replied, "Because he is a good man. He has three children of his own and he knows what being a parent is all about."
Ten said he believes that Trump fulfilled the Talmudic saying that "he who saves one person's life is as if he saved the entire world."
Among the relatives at the airport to greet the child and his parents were the paternal grandparents of the sick boy.
"Donald Trump is a miracle, just a miracle," said grandmother Feigy Ten, who came to the airport with her husband, Phillip Ten.
Both grandparents thanked Trump's generosity over and over again.
:July 20,1988 Source: https://www.jta.org/archive/orthodox-child-with-rare-ailment-is-rescued-aboard-tycoons-jet
DONALD TRUMP HELPS A LITTLE GIRL WITH BRITTLE BONE DISEASE ON MAURY (2000)
Trump takes in Jennifer Hudson and family
In the wake of her family tragedy, Jennifer Hudson has received a helping hand from a very unlikely source — Donald Trump.
Hudson and some of her family members have been staying at the Trump International Hotel & Tower in Chicago, and Trump has been picking up the tab.
"They are safe," Trump told People on Monday night. "She's a great girl and we're protecting them well."
According to E! Online, Hudson has been staying at the hotel since arriving in Chicago on Oct. 24, the day her mother, Darnell Donerson, and brother, Jason Hudson, were found murdered, and her nephew, Julian King, was found missing.
Since checking into the hotel, the Oscar winner and former "American Idol" star has rarely left the hotel.
Having fallen into utter disrepair during the New York City fiscal crisis, unable to make ice, the city's Parks Department embarked on a total refurbishment of the facility in 1980, estimating it would take two years to complete. After six years and having flushed $13 million down the drain, the city announced they would have to start all over again and it would another two years to complete. Wollman Rink had quite visibly failed. The Wollman Rink fiasco amplified the public perception of the general incompetence of government and their inability to complete even the simplest projects.
Enter the Donald. In late May of 1986, the 39-year-old Trump made an offer to Mayor Ed Koch. Trump would step in and take over the construction and operation of the project for no profit and have it up and running in time for the holiday season. Koch tried mightily and quite sneakily tried to reject Trump's offer. A very public Trump-Koch feud ensued; Donald ultimately prevailed taking on the responsibility to finish the rink in less than six months for no more than $3 million. The city politicos could only hope that when Donald failed it would divert attention from their own incompetence.
Instead of failing, Trump finished the job in just four months at a final cost 25% below the budget. It wasn't rocket science according to Trump. It was common sense and "management." But the incident also demonstrated Trump's mastery and command of public relations and how to attract massive amounts of free press.
Trump learned that the press likes drama and extremes–positive or negative–and was hungry for every morsel about this otherwise insignificant project. Any milestone of the project's progress resulted in press conferences often with ceremony, pomp and circumstance, and frequently, celebrity-filled. When concrete was laid: press conference. Construction complete: press conference. The first ice: press conference. The Grand Opening included Dick Button, Peggy Fleming and Scott Hamilton to name a few. Everything became an event and free promotion. City officials stopped attending press conference because it was actually becoming an embarrassment. The rink which had been a perpetual money loser started making money immediately which Trump donated to charity.
https://www.forbes.com/sites/offwhitepapers/2015/08/24/donald-trump-and-the-wollman-rinking-of-american-politics/?sh=579251fc2fc8
---
So what was Joe Biden up to all this time? We'll take a look at his past history by starting with an article from POLITICO; not exactly a source for conservative information. They answer the question.
Is the Hunter Biden Laptop Real?
During the presidential campaign, liberals had plenty of reason to tune out the Hunter Biden story.
For one, it was being pushed by Donald Trump, whose administration was awash in ethics scandals of its own, and who failed to make a convincing case that Hunter Biden's work for a Ukrainian energy company influenced his father's actions as vice president. And it was unclear what to make of the alleged leak of material from Hunter Biden's laptop, especially after social media companies moved to restrict access to the story and a bevy of former U.S. intelligence officials dismissed it as likely "Russian disinformation."
I'm going to come back to that Politico assertion in an entry later this week.
Following the election, it seemed the whole Hunter Biden saga might fade away amid Trump's efforts to overturn the result, the storming of the Capitol and an ongoing pandemic. Instead, he has remained in the headlines.
So do tell Politico was it bunk, misinformation, an unconvincing case or did Pres Trump TRY to bring it to light? Wasn't the story deliberately buried? Twitter banned the breaking NY Post report and that's a fact.
Most recently, news broke this summer that Hunter Biden would begin selling paintings, with initial prices as high as $500,000. It was an extraordinary sum for a debut artist, and immediately invited concerns that people who wanted to ingratiate themselves with the president would overpay for his son's art.
in recent decades, members of the First Family, including Hunter Biden, have repeatedly entered into financial relationships with people who have an interest in influencing their powerful relative — including taking loans from lobbyists; seeking business from labor groups; taking a job with a bank that relied on Biden's support to pass a personal bankruptcy law loathed by progressives; and, of course, taking a seat on the board of a Ukrainian energy company, Burisma, that faced allegations of corruption, even as Biden headed up U.S. anti-corruption efforts in Ukraine.
But the case that Hunter Biden arranged an April 2015 encounter between his father and a Burisma representative in Washington has only gotten stronger since that allegation was first aired last October, as has the case that Hunter Biden discussed giving the future president a piece of a planned venture with a Chinese energy mogul. The mogul has been linked by the Financial Times to China's military intelligence community and has been detained in China, where prosecutors have reportedly alleged that he bribed a Communist Party official.
https://www.politico.com/news/magazine/2021/10/12/hunter-biden-corruption-515583
Biden said he never met his son's business associates
Quid Pro Joe
And The Point Is
One of the reasons people voted for Biden over Trump was how nice and mild mannered Biden was and how Trump wasn't..Worse was how corrupt Trump was and how 'lunch bucket' Joe was as clean as a whistle.
The Biden Family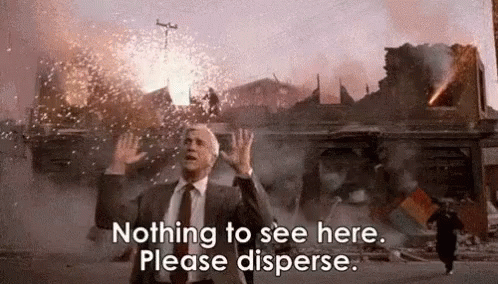 I know that Trump held rallies throughout his campaign. Biden rarely made appearances; i'm not entirely sure what the criteria was that made Biden a better choice for people who weren't party loyalists; other than the media narrative i laid out. It's not exactly the Joe i remember. He could be nasty as hell and he was well known even in the ultra liberal media [back in the day] to fabricate stories he had to have known were lies and would be found out. Oddly enough that never stopped him. Still doesn't.
The truth is the media in their election coverage had it all backwards. If you look at the 2 candidates over the years and compare them you get a whole different picture. Back when Trump wasn't running for President, the media[for the most part] reported on him fairly and honestly. Same with Joe.
During the 2020 election you'd be hard pressed to find a positive story about Trump or a negative one about Biden.
I would ask you to read the reports i've included-all quoted verbatim-and tell me which man you think is the most honorable and compassionate? Which man is out for himself and which one is more philanthropic? It looks like Joe was always looking out for Joe-and whatever else you can say about Pres Trump it appears he was always looking out for other people too.
You judge objectively and draw your own conclusions.